What is malware?
Your website is hacked and infected by malware. But what is malware? Malware is defined by its malicious content, referring to a variety of forms of hostile or intrusive software and programming code. Malware is usually stealthy and intended to steal information or spy on users for an extended period without their knowledge. It can take the form of executable code, scripts, active content and other software.
How does malware get on your website?
Malware has a variety of causes. For example, usage of a content management system (i.e. WordPress) with an outdated version or unsafe scripts. Malware is commonly diffused through application of malevolent code in vulnerabilities in software and web applications. These vulnerabilities are in turn abused through a so-called exploit, infecting your website and allowing hackers to gain control over your site. An exploit is a piece of software that allows hackers to abuse security vulnerabilities.
Urgent Malware Removal
Web Security Scan recognizes that malware can be disturbing for your visitors and yourself. Ideally, you want to remove malware and repair your website as quickly as possible. Our security experts are specialized in finding and removing malware and can restore your website on short notice. We can help you with urgent matters, so your business can continue. For urgent malware removal an urgency fee applies. Request a quote directly or give us a call.
"This site may harm your computer"
If your website has been infected by malware, it could result in missed revenue, loss of customer confidence, damaged reputation and blacklisting by Google, meaning that the search engine deletes and blocks all search queries to your website. When malware has been detected on your website, the web browser could show the following warnings to your visitors:
"This site may harm your computer."
"The site ahead contains malware."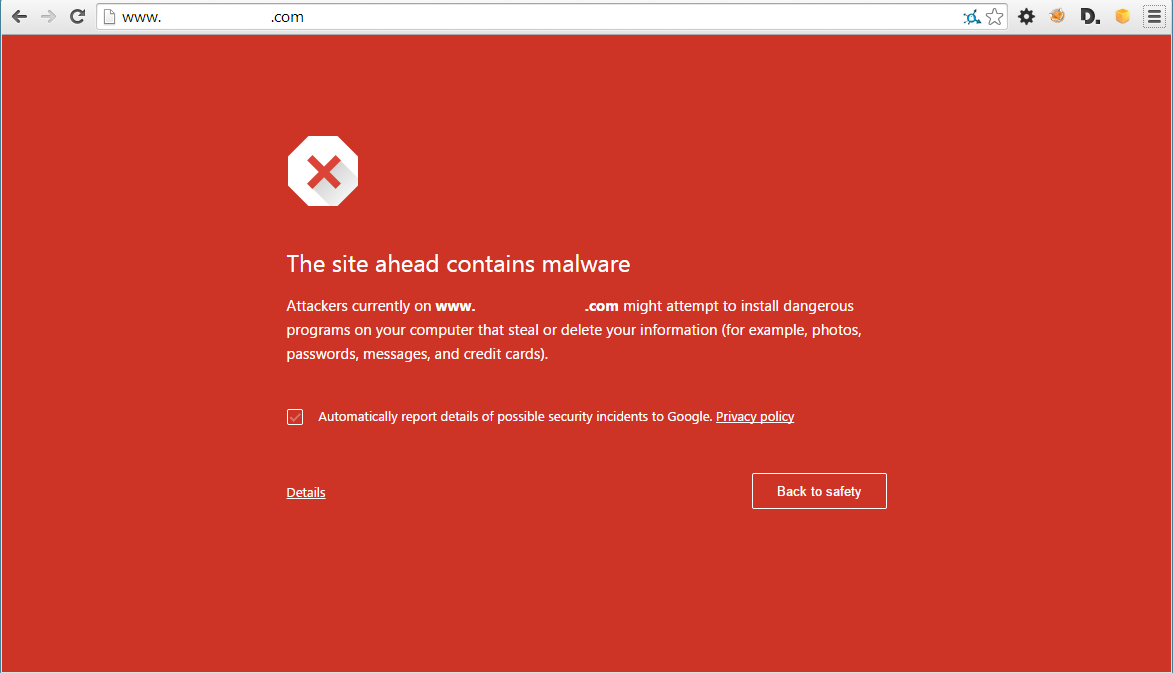 Removing all malware
Our security specialists extensively scan your website's security through automated and manual testing methods and determine the cause of malware infection, dispute and remove infected data and prevent recurrence. By checking for vulnerabilities and possible threats, and removal of malware, backdoors, trojans, viruses, Blackhat SEO spam, phishing and defacements, your website will quickly be restored, and thus limiting potential losses and getting you back in business.
Extensive security check
Our security experts trace malicious content on your website or webserver and remove it for you. We also check your website for redirects, clickjacking, iframes, SQL injections, cross-site scripting, SEO spam injections and all other web application vulnerabilities. This increases your website security and significantly decreases the chance of malware infection recurrence.
From WordPress to custom configuration
Whether your site is based on custom frameworks or more broadly used applications such as WordPress, Joomla, Drupal or Magento, the Web Security Scan specialists with extensive knowledge on open source systems can detect and repair malware quickly on your website, web application or webserver.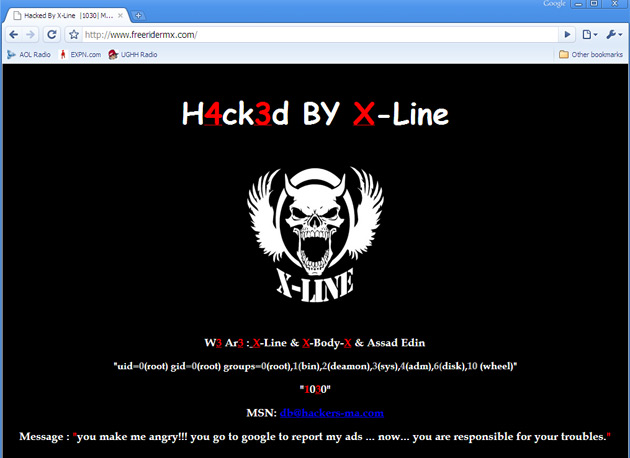 Manual Malware Screening
It can be difficult to identify where malevolent users have placed malware within your web application. Web Security Scan conducts manual inspection on the programming code to find out if and where any malware has been installed on the website or webserver, filtering out possible vulnerabilities, security threats or unusual scripting. By removing any malware from the server and preventing that the same malware can exploit these vulnerabilities again, Web Security Scan repairs the source code, protecting your website in the future from malware that has infected it in the first place.
Keep your website clean and secure
In addition to the malware removal service, Web Security Scan can provide periodic security scans to actively secure and protect your website from malicious threats and vulnerabilities. Keeping your website safe and up to date, not giving hackers a chance.